Apple Pay is the new way to pay online and at grocery stores, shops, restaurants, hotels, and more!
With Apple Pay, you can store your South Atlantic Bank debit cards in the Wallet app on your iPhone® (6 or higher; iOS 8.1 or higher), iPad®, or Apple Watch®.
Cards in the Wallet can be used wherever either one of the following symbols is displayed: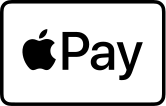 At the checkout, a special chip in the iPhone, called a near-field communication chip (NFC), communicates with the merchant's reader to send the payment wirelessly. (Normal card limits for debit cards apply.)
---
Getting Started
To add your South Atlantic Bank MasterCard® debit card for Apple Pay, simply open the Wallet app on your iPhone 6 or higher running iOS 8.1 or higher and follow the steps to add a new card.
If you have a South Atlantic Bank debit card already set up with iTunes®, just enter the security code on the back of the card.
Tap next. Your information will be verified. If more information is needed, you will be prompted for it. When you have the information, go to Settings > Wallet and tap your card.
After your information is verified, tap next.
Do this for each card you want to add.
---
Touch ID®
After you've added the cards, you will be able to unlock the Wallet by using Touch ID.
Touch ID is Apple's biometric fingerprint authentication. Simply put, it keeps your Wallet safe by verifying your identity each time you use a card from it for payment.
Tap Settings > Touch ID & Passcode
Enter your Passcode
Tap Add a Fingerprint
Follow the instructions
If you don't already have a Passcode, you will need to create one before you set up Touch ID.
---
Making Payments
Open your Wallet and tap your card.
Hold your iPhone within an inch of the checkout reader with your finger on Touch ID.
Your default card (the first card added to the Wallet) will be used.
Continue to hold until you see "Done" and a check mark on the terminal's display.
If you want to pay with a card other than the default card (the first card you added to the Wallet), hold your iPhone near the reader without resting your finger on Touch ID. When your default card appears, tap it, and then tap the card that you want to use. Then rest your finger on Touch ID and pay.
---
Is it Safe?
Because the Wallet is accessed for payment via Touch ID, the stored cards are safe and secure.
Apple Pay doesn't store the card numbers on your device.
The merchant and Apple Pay do not see your card numbers.
Our fraud monitoring service is always on the job, monitoring transactions whether they are made using the physical card or Apple Pay.
---
Instructions for iPad®, Apple Watch®, and Mac®
You will follow a very similar process for adding cards to your Wallet on these devices.
iPad: Go to Settings > Wallet & Apple Pay and follow the steps.
Apple Watch: Open the Watch App on your iPhone, tap Wallet & Apple Pay and follow the steps.
Mac: Go to System Preferences > Wallet & Apple Pay, tap your card and follow the steps.
Apple Pay, iPhone, iPad, Apple Watch, iTunes, and Mac are trademarks of Apple, Inc., registered in the U.S. and other countries.
Need Help?
We're here to help you. Visit our Help Center to find important information and frequently asked questions.
Visit Help Center
Open an Account
We're standing by to help. Visit a branch location near you to get started.
Find a Location