Expect More from Your Bank
A&A Produce Company
Food has always been a passion for Andy Kemp. He just didn't imagine how that passion would drive his life and his success. He started out as as many do in the foodservice industry. First, he was a busboy, then he became a waiter, and eventually made his way into the kitchen—and beyond.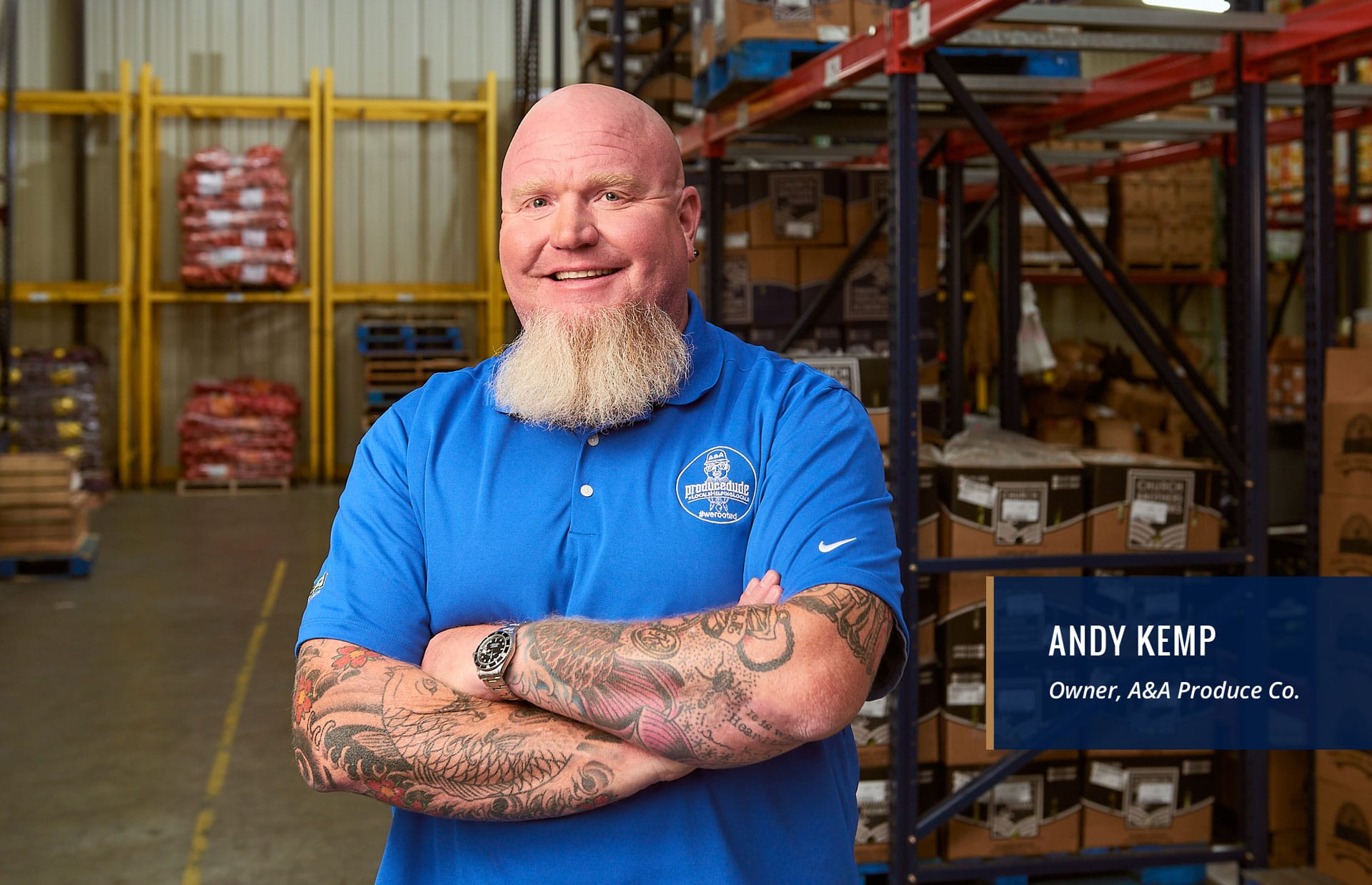 "Waiters don't get degrees, so I went to school for culinary arts," he joked. "I cooked for a good six or seven years, then went to work at the U.S. Food Service before starting A&A Produce in 2002."
This was the right move for Andy and the community. His business was needed on the Carolina coast and it shows in its success. A&A provides wholesale produce to restaurants, schools, hotels, and bars from the Grand Strand to the Low Country. Andy opened his doors with five employees and one truck. He now operates more than a dozen trucks with 45 employees.
Over its 21 years, A&A has been with all the local banks and each time he was met with disappointment. They simply couldn't keep up with what A&A needed. When A&A's banker, Molly Keen, made the switch to South Atlantic Bank, Andy and A&A followed.
"Molly had always been great, but when she got to South Atlantic Bank, she could do things that no other banks had been able to do. We were upside down on some SBA loans, and they helped me get out from under the government, which was like a new beginning."

Andy Kemp, Owner of A&A Produce Company
Any food business faces certain challenges, and A&A is no different. Andy is always in need of more trucks and needs financing for them to go quickly and smoothly. Then there's the challenge of seasonality–being stacked in the summer and slow in the winter.
"In a tourist-driven market, having a bank that understands seasonality is the single biggest financial advantage a business like mine could have," Andy said.
South Atlantic Bank also sponsors Andy's nonprofit, #SCNEEDSHELP help, which was founded in 2018 in the wake of Hurricane Michael. Andy used his refrigerated truck to help keep donated food from spoiling and soon found himself managing an entire warehouse of food, clothes, and personal supplies, along with an army of volunteers. #SCNEEDSHELP has made big donations to various families in need in the years since its founding.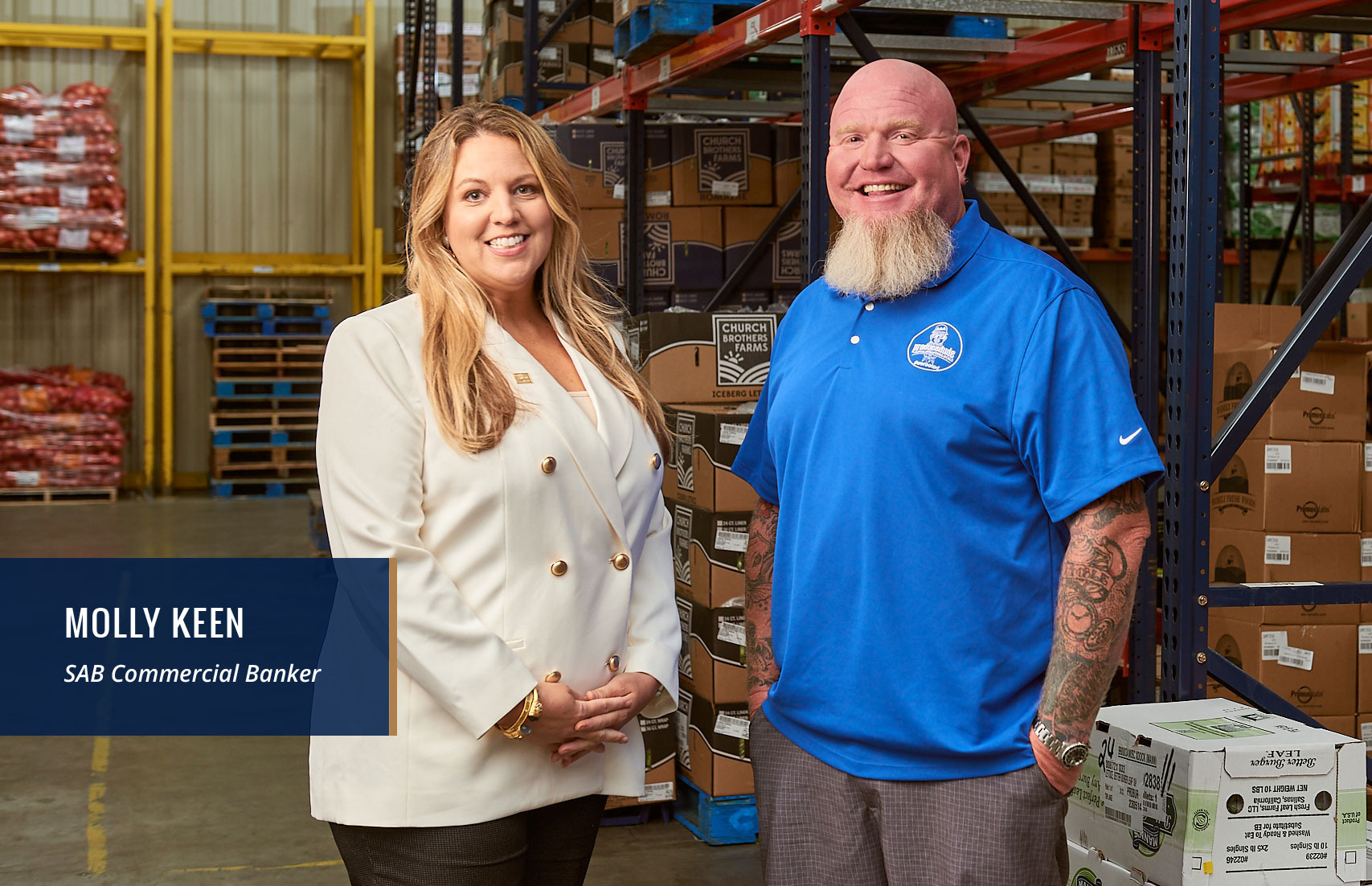 "South Atlantic Bank is always doing things in the community. It just shows you where their values are," Andy said. "They're the perfect recipe of big banking ability and small bank relationships. I'm extremely fortunate, confident, and happy to be with Molly and South Atlantic Bank."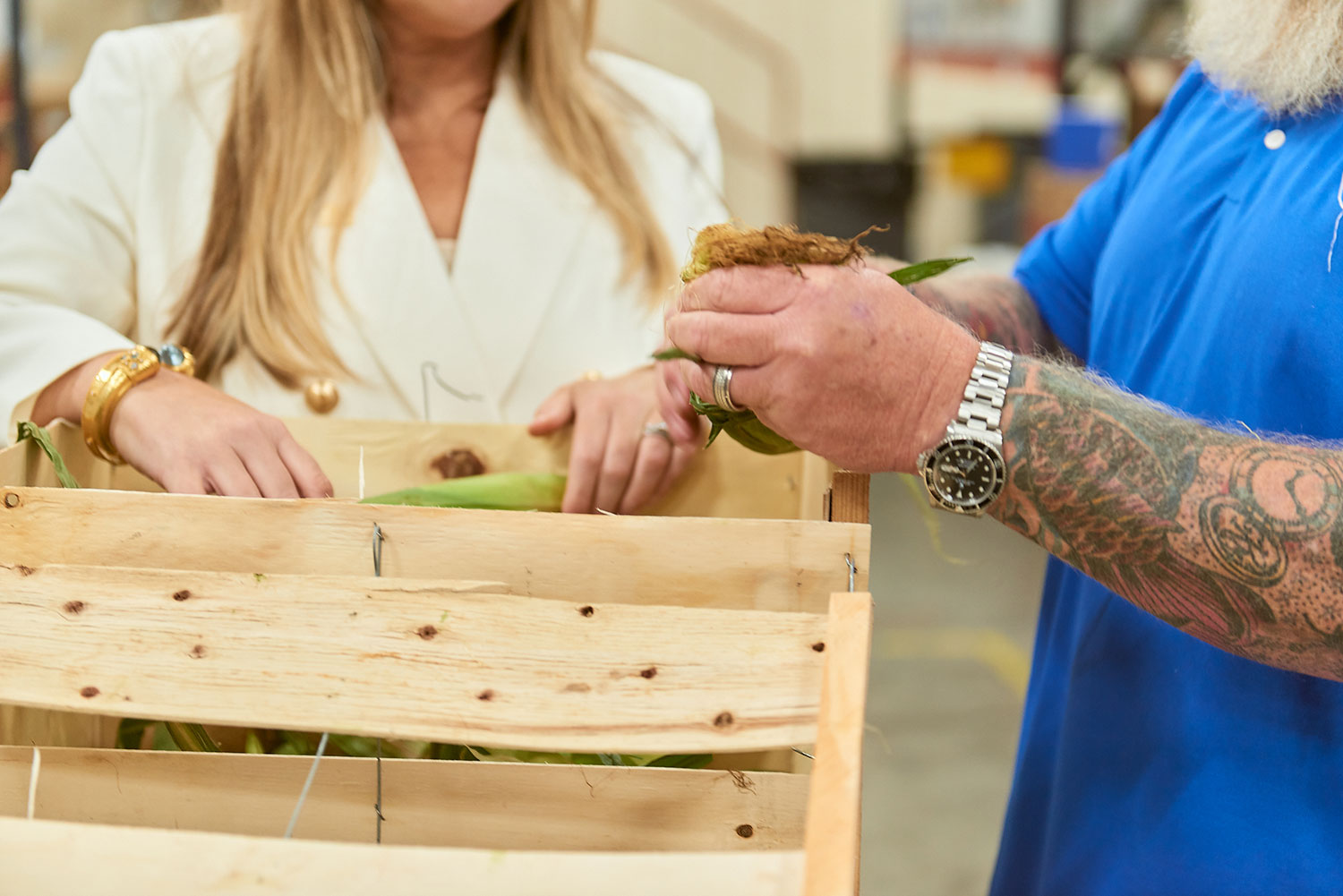 Expect More for Your Business
See the benefits of banking with us.