Expect More from Your Bank
Sportsman's Choice Marine
Power sports have come a long way since the founding of Sportsman's Choice Marine in 1994. Based in Longs, Sportsman's Choice supplies customers with ATVs, boats, and other watercraft from brands like Can-Am, Carolina Skiff, Polaris, among many others.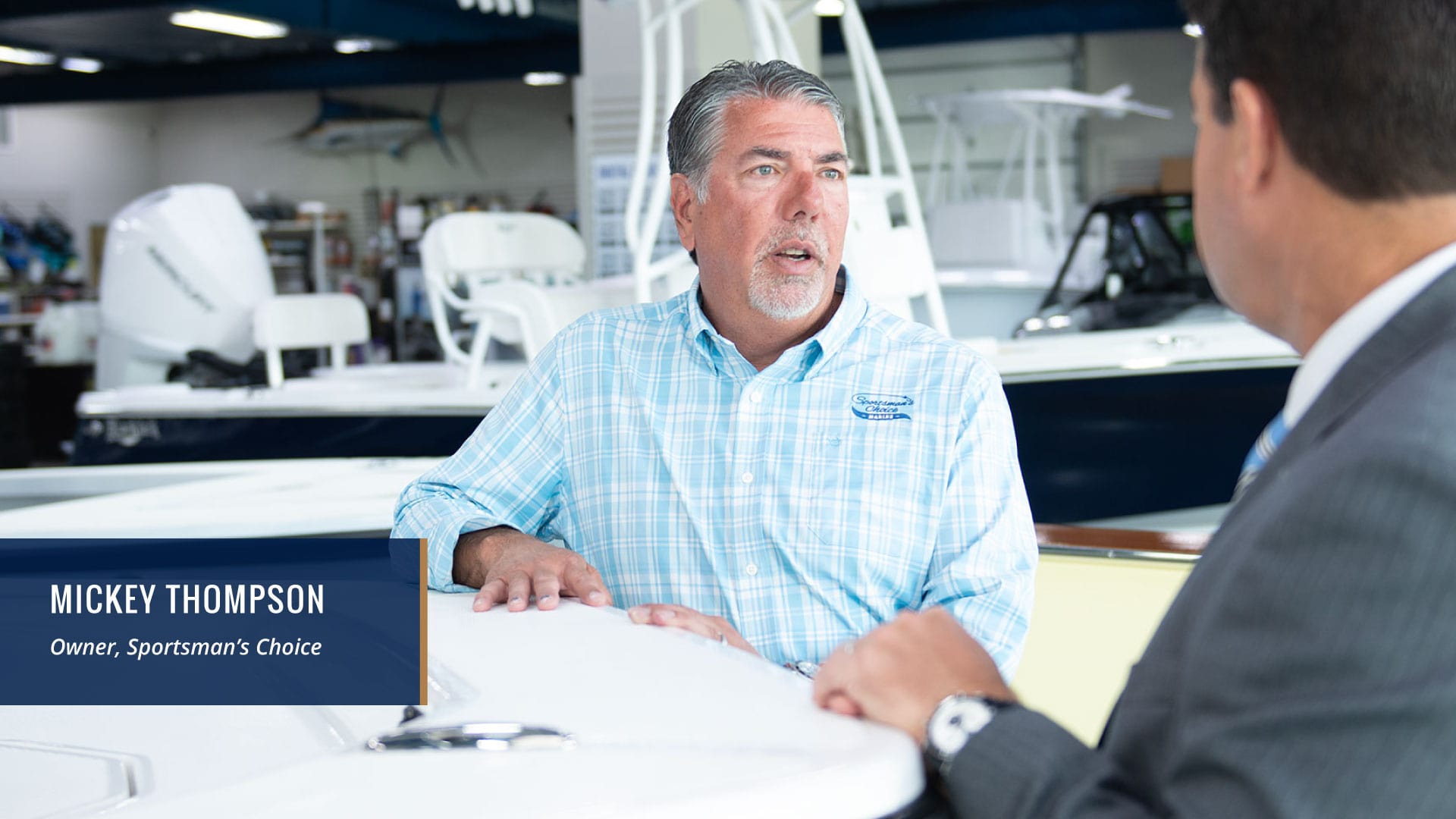 "Boating is a big part of our culture in South Carolina," said owner Mickey Thompson. "It's been a good ride for us."
Sportsman's Choice began with just three employees and now employs 32. Sportsman's Choice ranks as one of the biggest Yamaha dealers in the state.
Sportsman's Choice came to South Atlantic Bank during the 2008 downturn. A major floor plan company in the marine industry was planning its exit, and offered Mickey incentives to buy them out.
"I was working with another local bank at the time, and they couldn't give me a straight answer. I knew about South Atlantic Bank, so I called them and had everything done in two days. It really saved us."

Mickey Thompson, Owner of Sportsman's Choice Marine
Today, South Atlantic Bank handles all the daily operational banking needs for Sportsman's Choice, from operating accounts to wire transfers. Over the years, South Atlantic Bank has helped finance a new warehouse and a second showroom.
"At South Atlantic Bank, it's clear that you're not just a number," Mickey said. "You never have to wonder if someone's going to pick up the phone, and you have someone who's dedicated to you, who takes the time to explain how everything's going to work."
Eventually, Sportsman's Choice and the rest of the marine industry pulled out of the 2008 crisis and saw a solid 11-year run before the COVID-19 pandemic caused yet another disruption — only this time, to the opposite effect.
After the initial shock of the pandemic set in, families who would have otherwise spent a few thousand dollars on a family vacation were now buying boats and RVs. To keep up with the demand, Sportsman's Choice needed the relief of PPP loans, which South Atlantic Bank helped provide.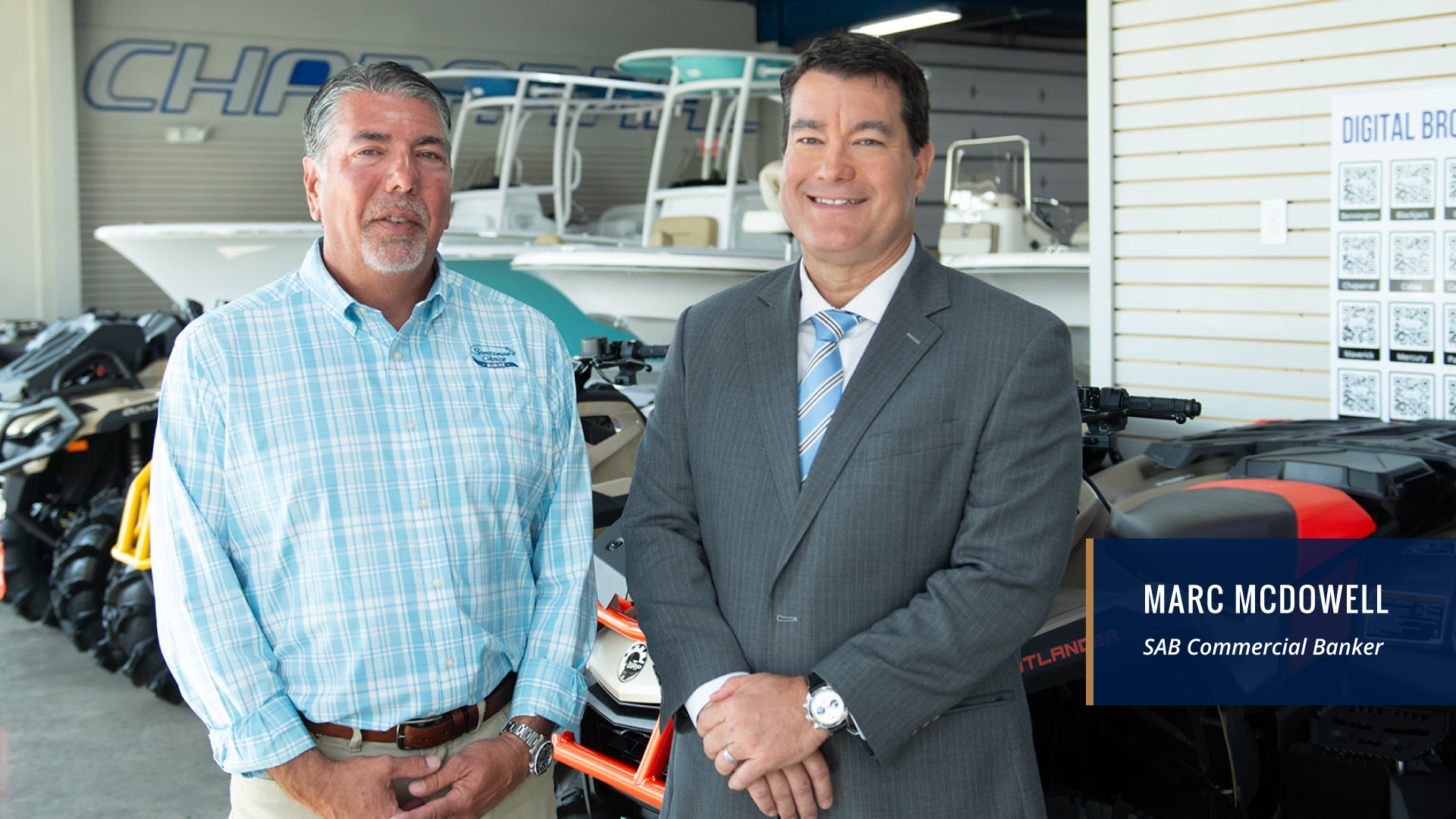 "The truth is, the marine industry was starting to slow down just a little before COVID hit. Show rooms tend to stay over-inventoried in this industry, so the surge helped move a lot of the previous year's product, which really helped everyone," Mickey said. "I couldn't be more pleased with my banker. He worked nonstop to get PPP for us and the process went flawlessly."
As for his next move, Mickey is considering a new showroom. Whenever he's ready, he knows all he has to do is pick up the phone and call.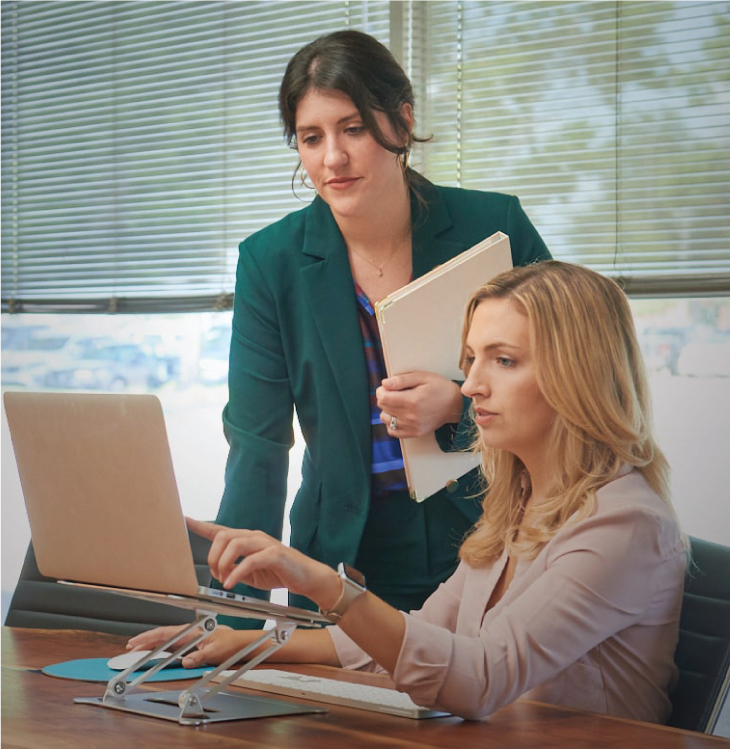 Expect More for Your Business
See the benefits of banking with us.